No Regular Job Post
Set your standards and gain control. It's unlike anything you've used before.
Get your job posts in front of the smartest and most qualified on the worlds most advanced job board. You control who sees your company's job posts and who can apply. With our most advanced resume and portfolio application ever, we give you ultimate control.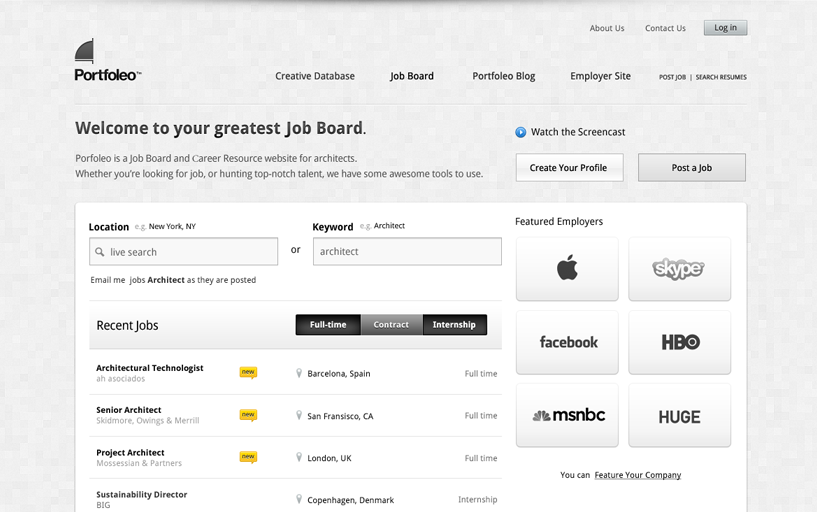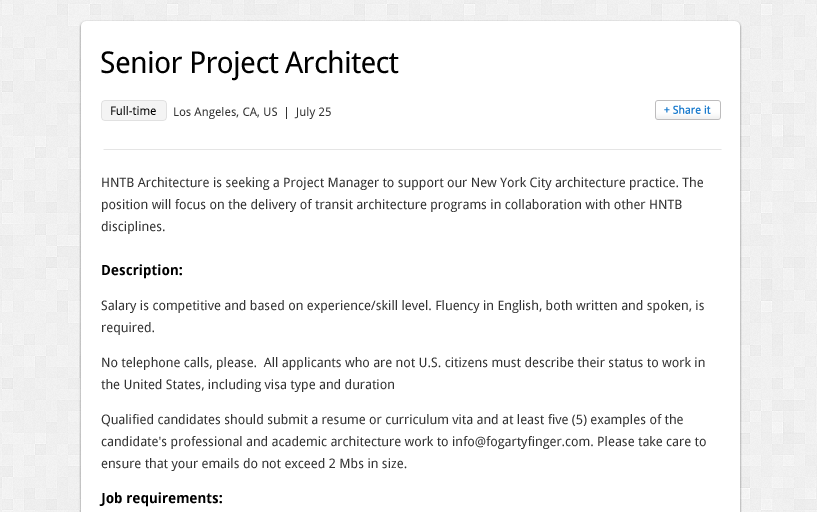 1 Click Job Application
Get top candidates applying. Fast.
With an Apply button built in to every job you post, all a candidate has to do is click Apply. You instantly get the heads up of who's applied via notifications and can organise, compare, invite or reject candidates with just a few clicks.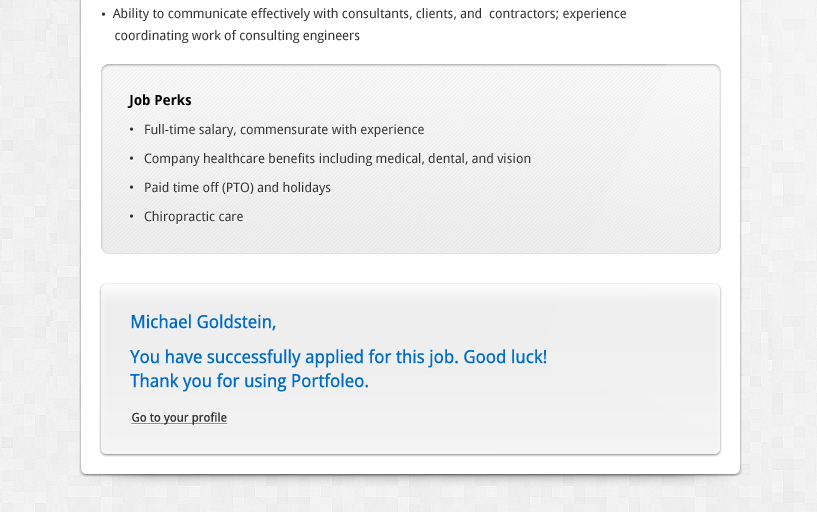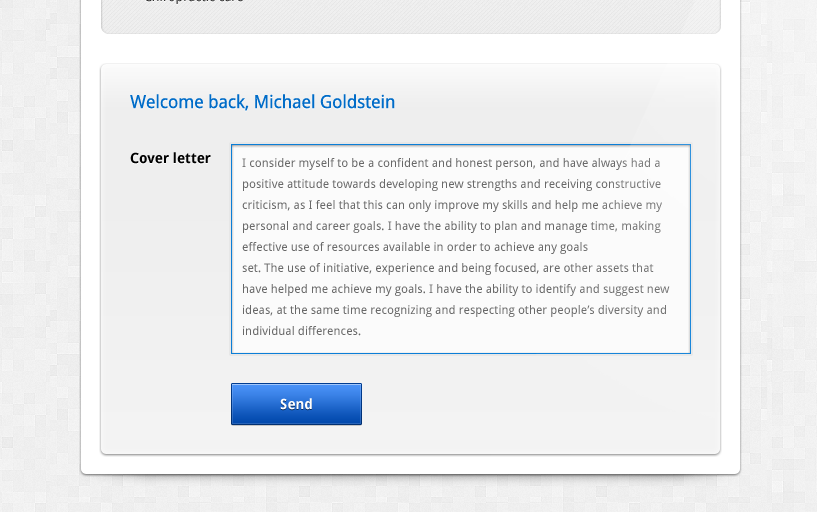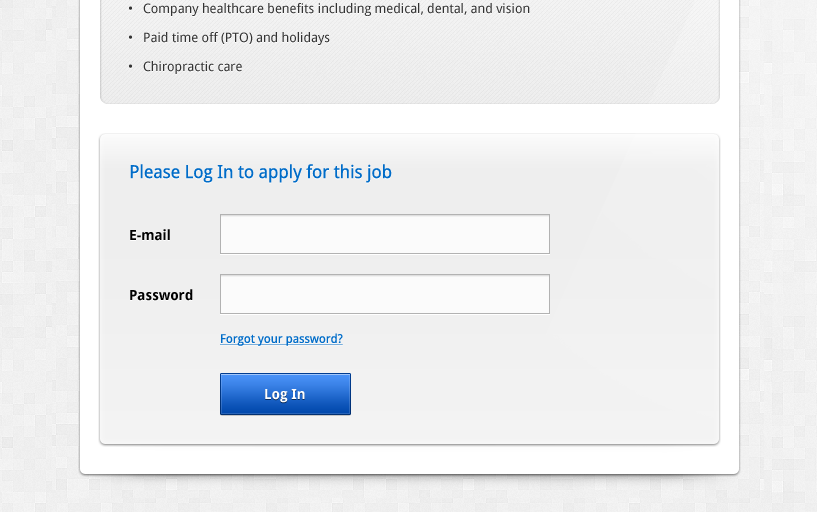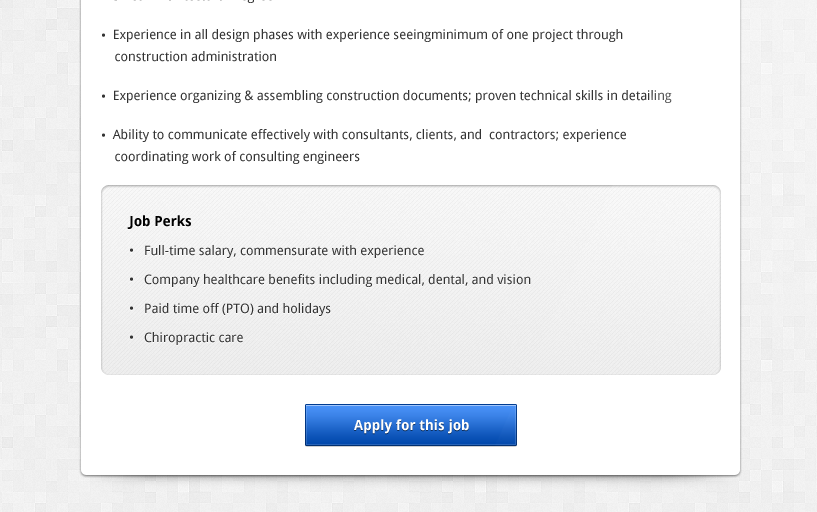 Powerful Search
Search our Creative Database and start building your perfect team.
Finding the right candidate can be like finding a needle in a haystack. How about specifying exactly the expertise and skills you want, and finding the right person for your team. Portfoleo has been designed specifically for architects and we've got the perfect tools to make your hiring beautiful and efficient.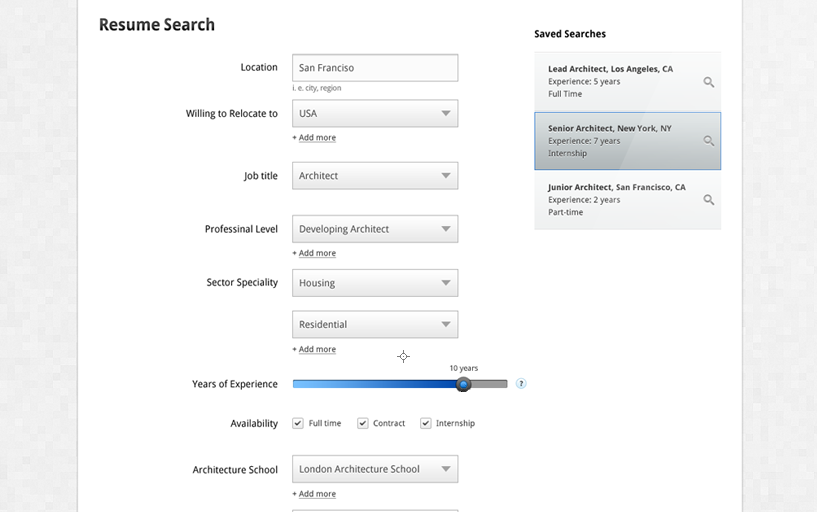 Shortlist and Compare Candidates
Be the best talent scout
Every company needs a team of great people to build it. Our beautiful resume and portfolio design makes going through applications unlike anything you have used before. Our standardized format means you can now compare candidates side by side and quickly size up resumes helping you make better decisions, faster.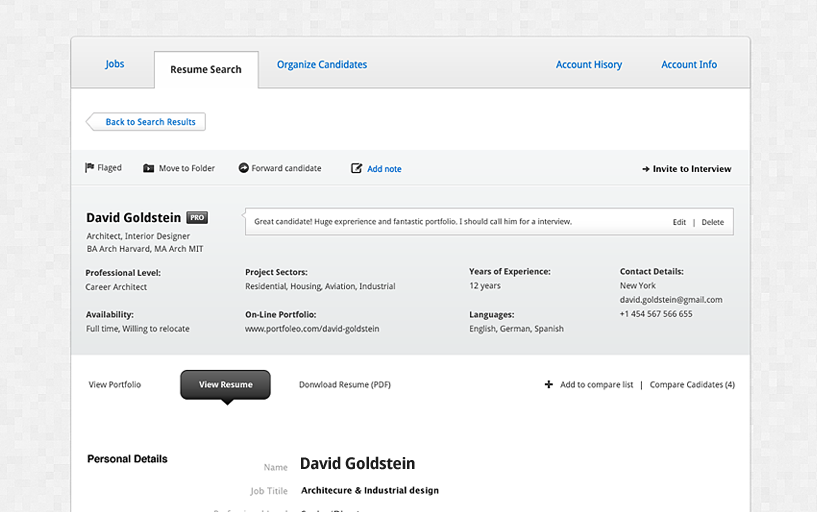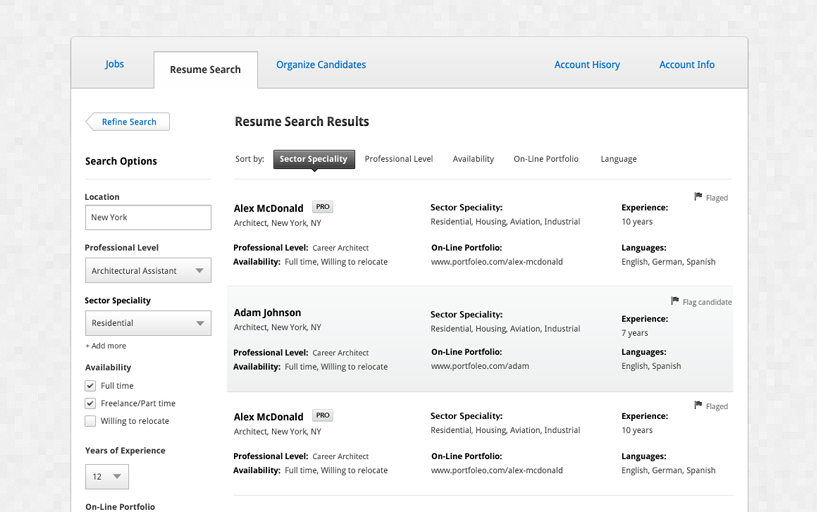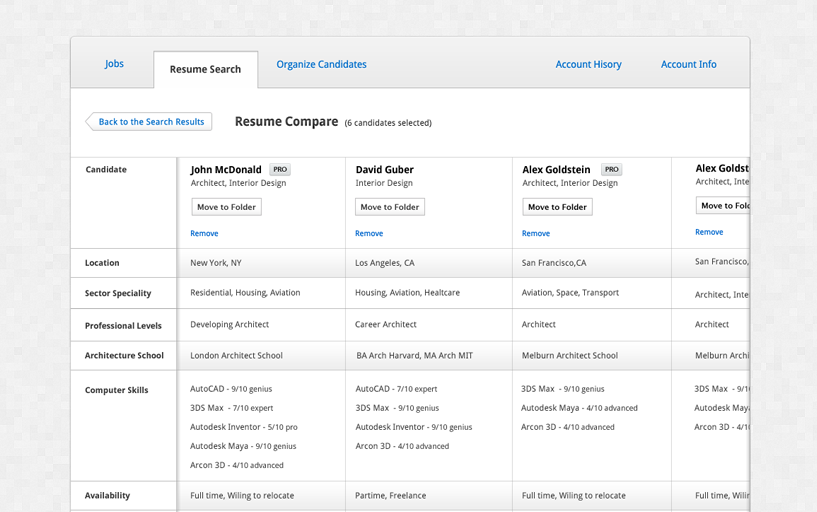 Resume and Portfolio
An elegant intuitive design specifically designed for architects.
Our Resume and Portfolio layout is the clearest, fastest way to view an applicant and get a feel for them. We've created a great user experience for candidates, with high quality profiles. We help job hunters build their best possible Resume and Portfolio to bring you nothing but the best.